Westwind Brass exists to broaden and enrich the musical legacy of local, national and international audiences through performance and educational services featuring brass instruments and music.
John Wilds-trumpet, Andrew Elstob-trumpet, Barry Toombs-horn, Dave Pollock-trombone, Brent Dutton-tuba
---
---
And the World Resounds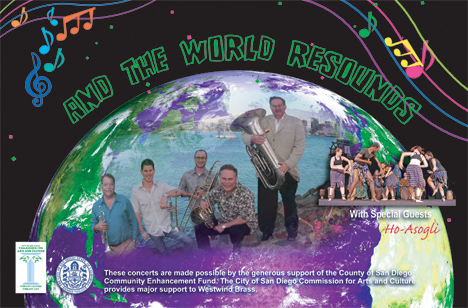 Our final concert for the 2007-08 season will include selections from around the world, highlighting regions other than Europe and North America. Music Cultures to be visited include Africa, Asia, Persia, the Mediterranean, and South America.
Our special guest artists for this program is Ho-Asogli. Directed by John Flood, Ho-Asogli is an exciting and moving San Diego-based ensemble that performs traditional drumming and dance of Ghana, West Africa. Authentic in costumes and instruments, the Ho-Asogli experience is a combination of music, movement and voice, depicting significant musical practices of the various ethnic groups of Ghana including the Ewe, Ga, Asante and Dagomba people. Ho-Asogli has one of the best – if not THE best – collections of traditional Ghanaian drums in town! They were all acquired from carvers in Ghana. Our performances include music festivals, multi-cultural events, education and outreach programs, libraries, and diversity programs. We drum, we dance, we sing – and sometimes all at once! On this concert you will hear the Westwind Brass join Ho-Asogli for a rousing concert piece. Don't miss this exciting collaboration.
Friday May 2, 2008, 7pm
St. Paul's Cathedral
2728 Sixth Avenue
San Diego, CA 92103
Sunday May 4, 2008, 4pm
La Mesa First United Methodist Church
4690 Palm Avenue
La Mesa, CA, 91941
Monday May 5, 2008, 7pm
The Neurosciences Institute
10640 John Jay Hopkins Drive
San Diego, CA 92121
For more information: (619) 665-9125
---
Venid Venid Zagales Vereis a un Dios Nino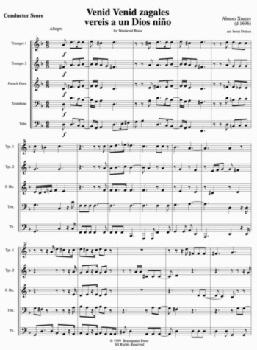 Venid Venid Zagales Vereis a un Dios Nino – Alonso Xuares (c. 1630-1696) arr. Brent Dutton
Alonso Xuares was an eminent composer of music of the first style, that is to say, sacred music in Latin, nearly all of it for double or triple choir. Born at Cuenca, Spain c. 1630, Xuares became maestro of the Cathedral there in 1654. So distinguished was his service and his reputation that in 1675 the chapter of Seville Cathedral offered him the maestría there without the usual three-day examinations. While at Seville, he produced a considerable body of polychoral masses, motets and vesper settings. Eight years later, however, he returned to Cuenca because of ill health; without resuming the burdens of directorship, he continued to compose for the Cathedral until his death in 1696.
---
Krakow Trumpeter


Brass History – The Krakow Trumpeter
In the city of Krakow, in Poland, a silver trumpet sounds every hour. From a tower in the Church of St. Mary in the old part of town, one hears a fanfare played four times, saluting the four winds. Each time, the tune ends suddenly. Why?
One day in 1241, so the legend goes, a trumpeter kept watch for danger in the church tower. Suddenly, in the distance he spotted the approach of Mongol invaders. These were the successors of Gengis Khan, who died before he could conquer the whole world, but passed on his intentions to his sons. They now set out to subdue Europe. To sound the alarm, the trumpeter played the "Hejnal Mariacki," or Hymn to our Lady, repeating it over and over. Suddenly, he was struck by an arrow in the neck, dying in the middle of the tune. His brave stand saved the town, but cost him his own life. Is the legend true? Sources disagree.
What is certain is that the "Hejnal" has been played this way for nearly two centuries, and is heard live throughout Poland. It represents a vital tradition in Polish life, linking the deep faith of the people to an historic reminder of the need to remain watchful against danger. This tradition of the brave horn player was bolstered by publication of The Trumpeter of Krakow by Eric P. Kelly (1929), which won the Newbery Medal for excellence in American children's literature.
http://www.youtube.com/watch?v=WGXq_uYx2tA&feature=related
http://www.youtube.com/watch?v=JP63L6GgVzQ&feature=related
http://www.youtube.com/watch?v=oRi7E8qdf-U&feature=related
---
Educational Outreach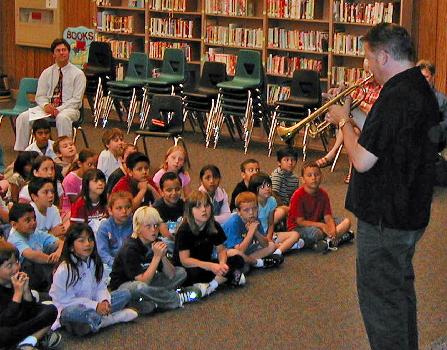 Celebrating our 21st season Westwind Brass is very proud of our accomplishments in fulfilling our mission ito broaden and enrich the musical legacy of local, national and international audiences with our diverse educational programs featuring brass instruments and music. A quick look back over the past 21 years has seen performances for the Music Educators National Conference, California Music Educators Association Conference, the first Chamber Music Educator/Ensemble Seminar at Oberlin with Chamber Music America. Touring rosters with the Los Angeles Music Center, Orange County Performing Arts Center, California Arts Council, Allied Concert Services and Live On Stage to provide concert and educational programs to students throughout the US.
The Westwind Brass Education program has provided musical enrichment to over 400,000 students.
Each summer as Artists in Residence at San Diego State University, Westwind Brass holds its annual Brass Workshop for brass musicians of all ages.
If you would like to attend a program in San Diego please contact us for upcoming performance dates and locations. We would like to thank the organizations that are currently supporting our educational outreach efforts are the City of San Diego Commission for Arts & Culture, County of San Diego Community Enhancement Program, QUALCOMM, HME Electronics, Community Service Association, FreeHand Music, Sempra Energy, Nick Rail Music, Network for Good, Tippett Foundation and the Billingsley Foundation.
You can be a part of our team through volunteering, indivdual support, and matching gifts program with your employer through the San Diego United Way- 858-492-2000. Call San Diego United Way and mention our company code XWW01. Some of our current employer matching gift supporters are the ExxonMobil Foundation, and Solar Turbines.
---
Trumpet Madness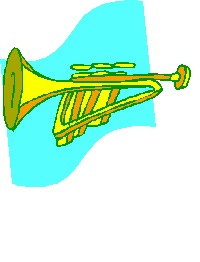 When: Thursday May 1st Noon to 5PM
Don't miss out Nick Rail Music's "Traveling Road Show" featuring over 50 different brands and models of intermediate and pro trumpets stops in for just an afternoon at San Diego Sabre Springs location, 12640 Sabre Springs Parkway San Diego, CA 92128.
This is your chance to pick between a mind boggling array of Bb, C and Piccolo trumpets, as well as cornets, flugels and even pockets from Accent, Bach, Conn, Eastman, Getzen, Holton, Martin, Schilke, Selmer Paris, Sonaré and Yamaha.
---
The City of San Diego Commission for Arts and Culture provides major support to Westwind Brass.
Westwind Brass P. O. Box 601502 San Diego, CA 92160-1502; phone 619-665-9125
---
We are pleased to recognize our community partners