Westwind Brass exists to broaden and enrich the musical legacy of local, national and international audiences through performance and educational services featuring brass instruments and music.
John Wilds-trumpet, Andrew Elstob-trumpet, Barry Toombs-horn, Dave Pollock-trombone, Brent Dutton-tuba
---
---
Summer Brass Workshop June 23-28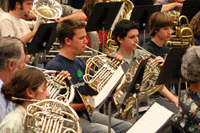 Each summer, as Artists in Residence at San Diego State University, Westwind Brass holds its annual Brass Workshop for brass musicians of all ages.
Join us next month at the School of Music and Dance June 23-28
Monday-Friday 1-4 pm
Activities include: masterclasses, sectional coachings, ensemble playing, individual and group performances.
Ensembles will range from large brass ensembles, brass quintets, brass trios, trumpet, horn, trombone, and low brass ensembles. Download your registration here.
Brass musicians of all playing levels have learned the finer points of ensemble playing during these workshops. Such opportuities are rare, so clear your calendar and see you there.
For more information: (619) 665-9125 email:
---
Solace by Scott Joplin


Solace – Scott Joplin (1867-1917) arr. Brent Dutton
Click here to download Solace – mp3 file
Scott Joplin, the "King of Ragtime" music, was born near Linden, Texas on November 24, 1868. He moved with his family to Texarkana at the age of about seven.
Many composers, both black and white, published piano rags and other ragtime music around the turn of the twentieth century. But it was the music of Scott Joplin that really captured the public's attention, both then and at ragtime's revival in the second half of the century. The widespread popularity of Joplin's music during his lifetime was the first step on the long road that led to the acceptance of African-American music, and particularly jazz, as an important and serious art.
Did you know?
Maple Leaf Rag sold 1 million copies, making Scott Joplin a wealthy man.
Joplin won a Pulitzer Prize half a century after his death for his 1911 ragtime opera, Treemonisha.
Joplin's The Entertainer, received new popularity when it was featured on the soundtrack to the 1970s movie, The Sting.
---
Boston Symphony-Principal Trombone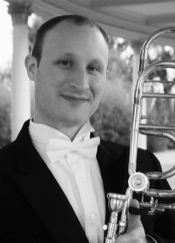 It has been a pleasure for us to share the diverse background of brass players throughout the world in our online newsletter. Now we are very proud and sad at the same time to announce that Toby Oft has recently been appointed Principal Trombone of the Boston Symphony Orchestra. Toby will be the 12th principal trombonist during the 128th season with this orchestra.
This has been a very busy spring for Toby and his family.
You can still hear Toby performing with Westwind Brass during our upcoming summer concerts and at our Summer Brass Workshop.
The plan for Toby now is to finish the Summer Pops season with the San Diego Symphony and then begin with the Boston Symphony Orchestra in the fall. We will work on creating some projects so Toby can come back and enjoy a nice break from those cold New England winters.
---
In Harmony with the Garden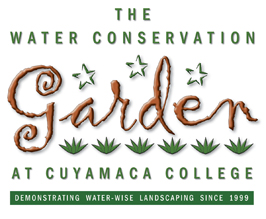 Saturday November 1, 2008 4-6 pm at the The Water Conservation Garden at Cuyamaca College.
Music * Food * Gardens * Auction * Fun
Stroll through five acres of beautifully themed gardens showcasing conservation while hearing the majestic sounds of San Diego's own Westwind Brass. Enjoy the sights and sounds as these two organizations partner for a unique experience at The Water Conservation Garden at Cuyamaca College. Proceeds from this event will benefit The Water Conservation Garden at Cuyamaca College and the Westwind Brass educational outreach programs that reach over 10,000 students annually and are sorely needed in San Diego schools at this time.
---
Community Council for Music in the Schools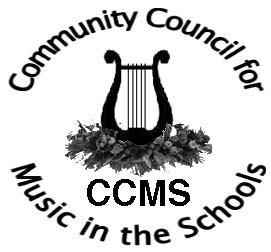 The primary purpose of the Community Council for Music in the Schools is to promote and support music education in the public schools, and to work in partnership with music organizations in the private sector that provide music enrichment to students.
A major project of CCMS is the collection and repair of donated instruments which are issued to school music teachers for loan to needy students who are unable to rent or purchase an instrument. From 1999-2005, nearly 600 instruments have been placed in 60 San Diego City Schools, grades 4-12.
The big push this summer is to find more trumpet and trombone cases for donated instruments. Contact Westwind Brass or CCMS if you have some trumpet and trombone cases lying in your garage. They are also looking for donated small violins.
---
The City of San Diego Commission for Arts and Culture provides major support to Westwind Brass.
Westwind Brass P. O. Box 601502 San Diego, CA 92160-1502; phone 619-665-9125
---
We are pleased to recognize our community partners